Premium Waterproof UnderGlow Lighting Kit (pre-order in stock 09/30)
Regular price
$169.99 USD
Regular price
$189.99 USD
Sale price
$169.99 USD
Unit price
per
UnderGlow Lighting Kit
PRODUCT INFORMATION
8M Fiber Optic Rolls + 6 LED Heads
Functional with Bluetooth Using an APP
Support over dozens of light modes
Solid Colors, RGB Chasing Colors, Sync Light to Music
Multiple Colors Can be Selected
High Brightness with Low Power Consumption
Fiber Optic Can Be Cut to Fit
Easy To Install
Tested through Vibration Test, Aging Test, and Waterproof
What Are Underglow Lights? 
Underglow lights, also known as ground effects lighting, are a popular type of automotive lighting that have been around for several decades. These lights are installed underneath a vehicle, typically along the sides or front and back bumpers, and provide a colorful and eye-catching glow that can be seen even in low-light conditions. While underglow lights were originally designed to increase visibility and improve safety on the road, they have since become a popular way for car enthusiasts to customize and personalize their vehicles.

One of the main benefits of these lights is their ability to enhance the appearance of a vehicle. They come in a wide range of colors, from subtle whites and blues to bright greens and pinks, and can be programmed to flash, fade, or change colors in sync with music or other external stimuli. This allows car owners to create a truly unique and personalized look for their vehicle, which can be particularly appealing to those who participate in car shows or other automotive events.

Another benefit of these ambient lights is their ability to increase visibility and safety on the road. While they are not a substitute for traditional headlights and tail lights, underglow lights can help to make a vehicle more visible to other drivers, especially in low-light conditions such as at dusk or during inclement weather. This can help to reduce the risk of accidents and improve overall safety on the road.

Despite these benefits, these car lights are not without controversy. In some jurisdictions, they are considered illegal and may be subject to fines or even impoundment. This is because underglow lights can be seen as a distraction to other drivers, particularly if they are flashing or changing colors in a way that is overly distracting. Additionally, some people may find the lights to be ostentatious or tacky, and may view them as a sign of a lack of taste or judgment on the part of the car owner.

Despite these potential downsides, under glow lights remain a popular and effective way for car owners to customize and personalize their vehicles. With the right installation and use, they can enhance the appearance of a vehicle and improve visibility and safety on the road. If you are considering installing your own, be sure to research the laws and regulations in your area. 
Share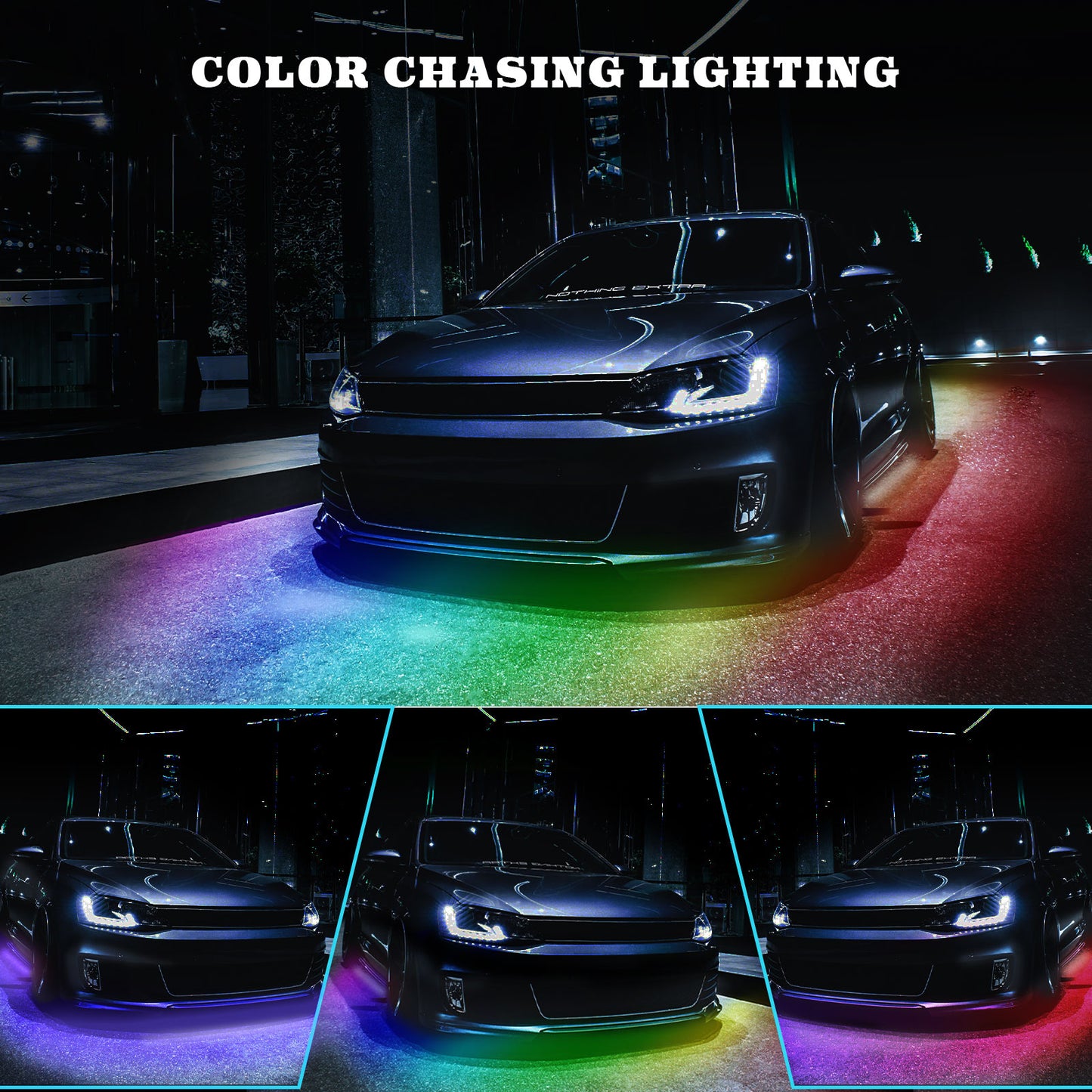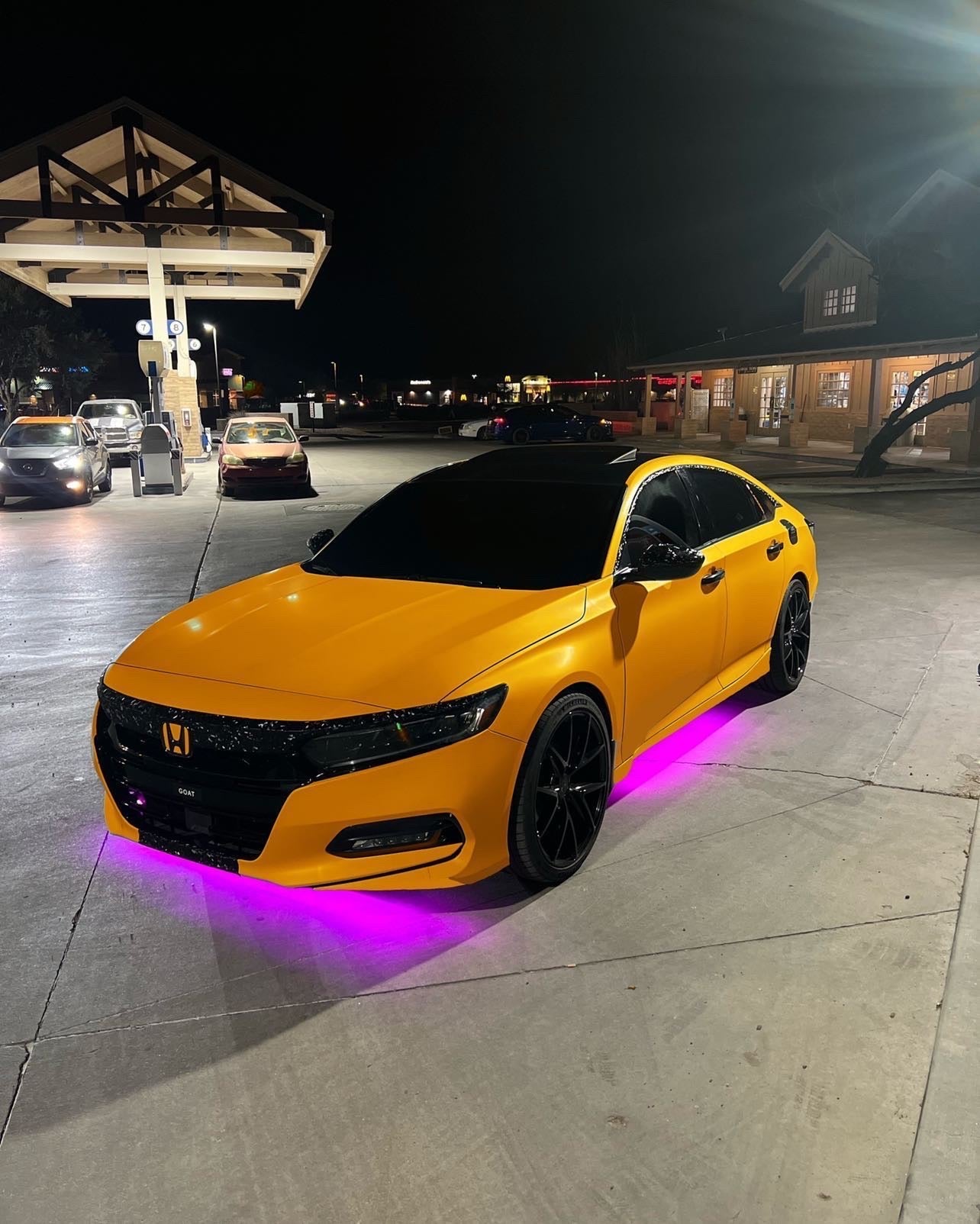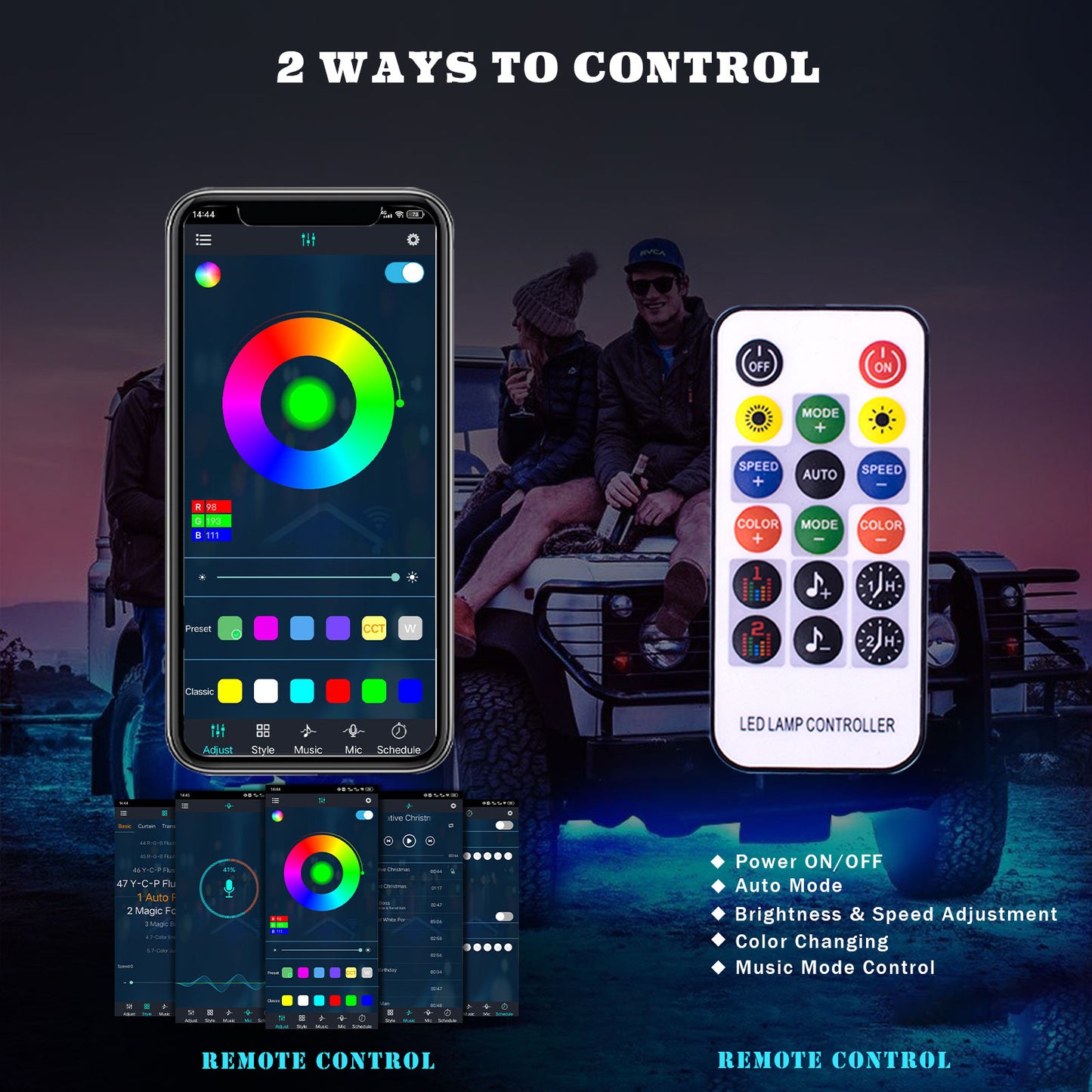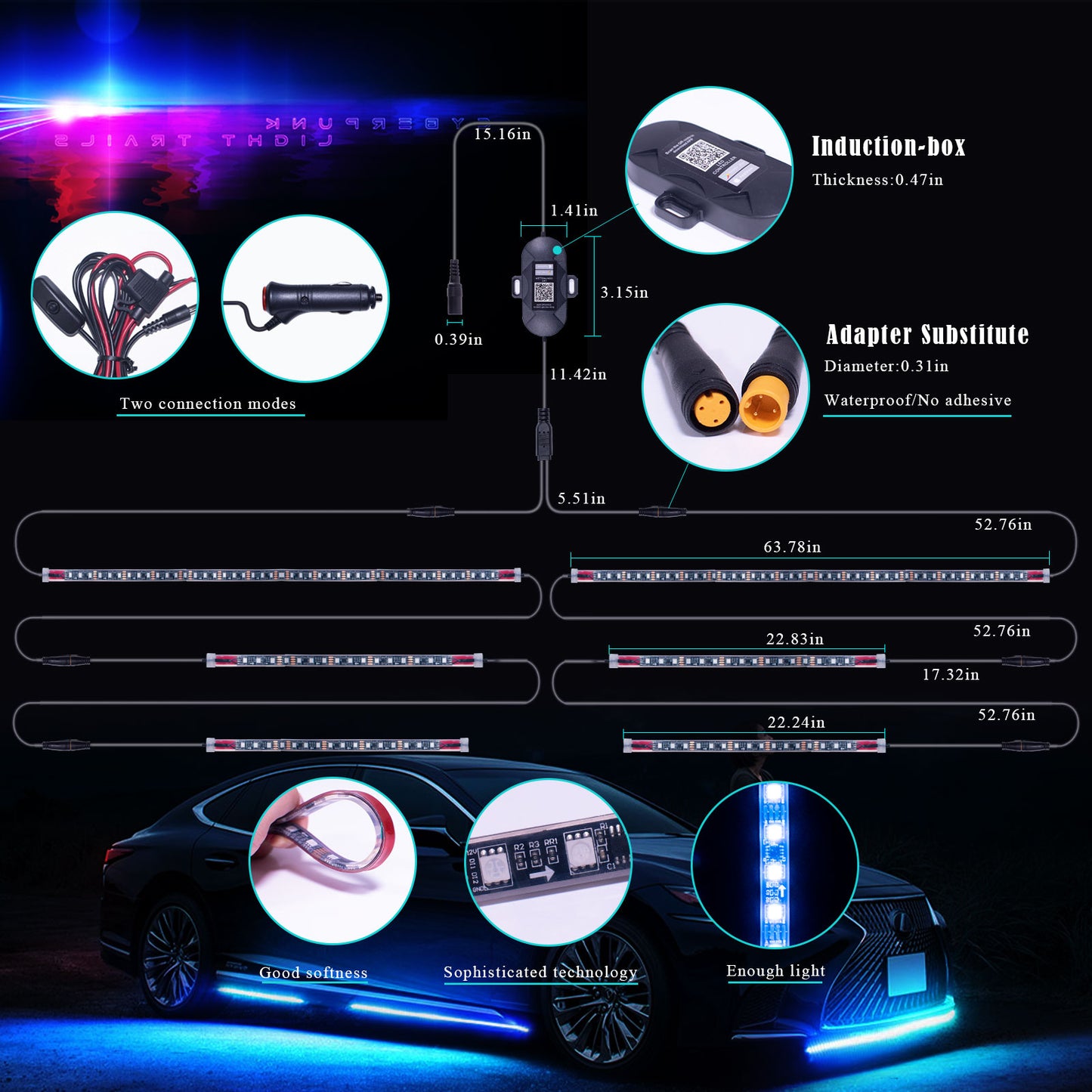 Lots of great lighting kits out there but definitely recommend the lights from here. Easy installation and great quality to make your car stand out during them night time cruises. Definitely a great purchase 10/10 for sure
It was really bright and it's dope at night
I want to apologize publicly a few days ago I commented that the package had not arrived because it already arrived and they are very beautiful, it comes with a piece of paper with very good instructions, I recommend it and I will buy more items from you. This page is safe to buy the products that show you is what you receive
Thank you for the honest review back.
I never recive it
I never received the package, I never received it. and no tracking number either
You will receive it tomorrow. Maybe you accidentally misspelled your email address at checkout. You may also check your Spam folder. We tracked it for you. You will get it tomorrow. You chose ground shipping so that takes a few days. You may email us at redlinemods.official@gmail.com for tracking number. Thank you.
Chasing UnderGlow Lights
Great product! I love the lights and they are very bright.